Happy Monday little lemons! I hope you all had a wonderful weekend, staying warm, enjoying the sunshine or a warm fire…whatever your winter vortex brought you! Today I'm sharing my joys with you and giving God the credit for each of them.
I had some 'spiritual Sunday' reflection time yesterday, but first, let me be honest. I was feeling a little under the weather which lead to a mini pity party. Geoff is gone for 30 days training in California and with that training comes radio silence. Before he left I was talking a pretty big game with the whole 'he was deployed for a whole year, what's a 30 day stint gonna do?' Well, consider me humbled in my big talkin' game of a casual hair flip and emotionally stable 30 days….because some days can get a little lonely and under stimulating. (I mean, you can only have so many conversations with your dogs…am I right or am I right?) So in my pity party I chose to change my perspective and find joy in the things I do have, rather than focusing on what I do not.
Do any of you ever find yourself in this slippery slope of snow-balling pity parties? Why do we do it to ourselves? It's so unproductive and well, pretty dang annoying if ya ask me. It's obviously not getting us any closer to our joys or goals…so let's turn this pity into a party and share our joys with one another. You know the saying misery loves company? Well, so does joy…it's contagious!
So my joys I share with you today are as follows… the love in my marriage and deep friendship with Geoff, the wonderful support and love I have from my friends and family, my passions and gifts given by God, the creativity and courage to share them, our home, health, and two energetic pups. I've realized as I've gotten older it's not the big things in life that give us the most joy (although they are worthy of BIG praise), but the little things we receive through our relationships, passions, and the basic needs that are met on a daily basis we sometimes take for granted or hardly notice. When I change my perspective and focus on these 'small' joys I have in my life I find even more reasons to be thankful for and realize the rest of it is all cake (Funfetti, of course)!
I hope you find your joys and keep them in the forefront of your days…
Happy Monday and thanks for reading!
Lemons to Love,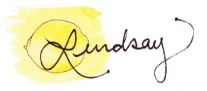 ]]>