Saarinen-inspired table I gave a fresh new (marbled) new look to! (Reveal on that coming soon!) I also finally completed my thrift store chairs with new glossy paint and some beautiful greek key fabric.
To ground all these projects together I wanted a new rug in the space. Unfortunately all the rugs I've been eyeing have been slightly over our 'kitchen makeover' funds…and by kitchen makeover funds I mean we have none. 🙂 With living in WA, the constant rain and two pups who love our backyard investing in a nice rug for the kitchen isn't a wise purchase for our current lifestyle. So off to my creative planning I went and thought of this idea for a DIY spotted faux cowhide rug.
I got the idea to use a large drop cloth as my rug from blogger Gorgeous Shiny Things. So with her tutorial I was inspired to make my own. I love love all the different styles, colors, and prints of the animal hides right now. I love them layered, solo, upside down, and right side up…they can do no wrong in my eyes. So using the size and shape of my current cowhide I laid out my drop cloth and started tracing.
After a few free-handed tweaks I was happy with the shape and gave it a good ironing. The lazy voice in my head screamed…no one will even notice! While the OCD in me screamed and won. *sigh* ok, iron I did. I laid down my plastic painter's sheet under the new 'cowhide' before I began my painting process. I used some leftover glossy black (oil based) paint I had left over from another project and two different sized foam rounds to create my spots.
After a few hours of dipping and dotting and about a day of dry time our new rug was ready for her new home! I really like how it came out! and not to mention the overall ease and low cost!
Drop cloth – $10.98
Paint – already owned
Craft supplies – already owned
Total – a whopping $10.98 (easy math, huh??)
(My 'after' pictures are actually taken from my Christmas post…the full before and after will be posted soon)
I love the contrast the rug gives to the white table & chairs combo. I really wanted to open the (tiny) room up a bit with neutrals and whites, so by keeping the rug it's natural 'drop cloth' shade I was able to accomplish a brighter appeal to the dining nook. Granted, it doesn't have the soft cushion of a 'real' rug, the visual effects it offers me will do just fine for now. 🙂
I can't wait to show you the before and after on the chairs and table for an eventual overall room before and after reveal!
Thanks for reading and y'all have a wonderful weekend!
Lemons to Love,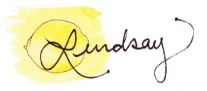 ]]>