this post, this post, oh yeah…and who can forget about this post that Geoff and I are huge lovers of Auburn University. And you may have also heard that Auburn went to Pasadena this year to play FSU for the National Championship. Well, wouldn't you know it we are one blessed couple because we got to GO!
And so the story begins…
I was able to fly down there to the beautiful sunny skies of California before my better half and spend a few days with family and see one of my bestest friends whom I haven't seen in ages! The game was on Monday, so I had a few days of personal playtime and exploring to do before then. I hopped on a flight Friday morning and met my parents in the one and only Los Angeles, California. We had the cutest little spot we found on VRBO (Vacation Rental By Owner…if you've never, then you should) just a block from the beach in Venice Beach. We called it the Zen condo. I mean, it worked for me because as soon as I walked in the door I felt relaxed and at peace. And I loved the Venice Beach vibe! So eclectic, artsy, trendy…ok, let me be honest…I was in California! I loved everything about it. The tall palm trees, the sun, the trendy spots, the food scene, the ocean, the shops, the people, the celebrities, the energy, did I mention the sun? Ok, now that we've covered my California vibe…I just wanted to make sure I emphasized thoroughly how much I loved my Cali vacay, brah.
So Friday…
As soon as we got settled into the condo we were out the door exploring. We strolled through Venice Beach, dipped our toes in the sand, then drove down to Santa Monica pier to meet my aunt, uncle, and cousins for continued playtime. Being the lover-of-all-things-touristy my cousins and I took advantage of our travels and hitched a ride on a few of the amusement rides the pier had to offer.
My dad performing some David Blaine magic on 3rd St Promenade…pretty cool right?! (Just kidding…a little camera angling and dinosaur fountain trickery happening right here).
After a long day of play my parents and I headed back to the condo to rest our tired feet and get something to eat. And what better way to travel on the beach then with BeachCruisers?! Duh! We ordered some classic burgers to go from Hinano Cafe, a local restaurant a few blocks up on Venice Beach pier. Apparently this is the local spot where James Morrison would go to hang and write his classic lyrics. When in Cali, right?
Saturday was my day solely for some well-deserved and well-needed time with my girl, Tara. We go back a ways together, circa '97 to be exact. Geez, that feels like it might as well be the 80s! We met up at her adorable home in LA for a quick mimosa before my parents headed off to do some 'touring of the stars' ride along with the rest of my family. Not long after my parents left Tara, her beau Joe and I all headed off to meet her sis and mom at a downtown LA joint for more pleasingly palatable meals (& drinks). It was like being transported back to our fun and happy times of high school again. Seeing her sister and mom was a wonderful little bonus to my trip (& my heart). After some delicious lox and bagel and a Bloodie our personal driver *er* Joe graciously toted us all around LA and Mulholland Drive for the afternoon.
Rodeo Drive…obviously.
Living up to it's name and wealth, Rodeo had this sweet ride for all to see (and gawk at).
We finished off our time together with a stop by Joe's brother's place which happened to only be a few blocks away from the Zen condo. I was hit left and right with friendly hospitality, a tasty Moscow Mule, and this beautiful sunset from the roof of their condo.
After saying our good-byes (& a solid War Eagle cheer from my California cuties) mom, dad and I headed down to Abbot Kinney Ave for some fiiiine dining and company. We had reservations at Privitivo where I enjoyed some seared scallops that were to die for! After our dinner we walked down a few restaurants to (quickly) crash the dinner party with the rest of my family.
It was such a perfect ending to my first two days in California! I loved all the sites, memories, and most of all my time with old friends. I couldn't have asked for anything better…or could I? Auburn Californication, part II is up next! Stay tuned 🙂
Lemons to Love,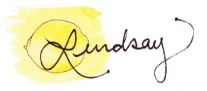 ]]>