<![CDATA[Question...is February officially the cutoff when you stop wishing others a Happy New Year?? I'm not exactly sure what the 'New Year etiquette' is, but being the rebel that I all of our holiday hoopla but I wanted to share with y'all what I did capture — one of them mainly being a family trip out to St. Augustine because the pics are just too darn adorable not to share! 🙂 First up, a family tradition — homemade sugar cookies with Mimi. Before she was Mimi, she was mom and we did this growing up too. *heart emoji*
My home church — where I grew up, got married, and baptized our first born. To say I love this place would be an understatement.
The church usually has a live nativity scene between the children's service and main service — here is little B checking out the baby goats. Hello…baby goats and a baby B. I can't…
My original dime-piece squad…forever ever….
Family day out to St. Augustine to do touristy things, explore, and soak in some Florida weather!
A little out of focus…but way too studly not to post (amiright) 🙂
This picture melts me in every which way possible…
Just a little B and Gramps time…
I'm not sure I can even with these two…
Be honest, do I look younger?
On our way leaving the Fountain of Youth we stopped by this vintage carousel…its previous owner was a part of the Ringling Brothers circus but eventually made its way to a quaint corner in St. Augustine, FL for all to enjoy for $1.00. Best dolla I've probably ever spent.
Hey you two *waves*
We ending our day at this amaaahzing restaurant called Caps … if you're ever in the area I would definitely recommend going there! The view, the ambiance, the food…it's all perfection.
There's my recap of our fun lil family trip back home! I hope you enjoyed perusing our memories as much as we enjoyed living them! Going home to see family and friends is the best… Always. The end. Thanks for reading! Lemons to Love,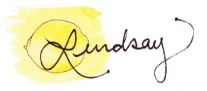 ]]>