do think that saying is pretty dumb — we've all got room to grow, if we just allow for it. I've learned a few things over this last year and some of those I've shared here on LtL with you. But if there's one take away its…that I LOVE family day Sundays, exploring the PNW and documenting it all to the point of exhaustion on social media. 😀 HeHe Ok, back to my bday and the wonderful Winter wonderland it was. We had a low-key day planned with a drive up to Mt Rainier. It had just gotten over 150 inches of snow and that was my only wish — to play in the beautifully crisp, white powder. It was such a sweet day. I remember my heart feeling so full because of the little moments I was sharing with my boys. And then… it started to snow. Y'all, it was like being on a movie set and the director commanded the snow to fall in 3, 2, 1… and sweet little snow flakes began to softly fall around us. To top it off, there was another couple sledding down the two sets of stairs nearby and she offered it so B and I could sled down! This might come to a shock to some of you, but I've never been on a sled…and it.was.awesommeeee! Another year older…and couldn't feel younger. 🙂
And that's a wrap!! I'll never forget this birthday–I even dare day it was one of my most cherished.
Stay tuned for more snow-filled adventures! My obsession has officially gone from waterfall chasing to snow-capped mountain searching.
Enjoy the rest of your week…it's almo st TGIF!
And as always, thanks for reading.
Lemons to Love,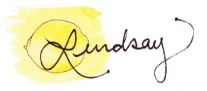 ]]>