<![CDATA[This miiiiight come as a shock to you, but...I never get tired of going to the mountains. And in this particular case, I never get sick of going to Mt Rainier. The weather's always stunning, the perspective always new, and the memories are always changing. Before G left for his *cough* vacay to the Pacific -- hello Thailand?! (kidding...it's a deployment, but I
Hey guys, it's me, Brooks…and I'm totally killing the sledding game.
Please notice the iced over 'glove' on our son's left hand. It looks this way because it is by no means an actual glove, but a double-layered pair of socks. *parental win* We couldn't find his other glove, so we improvised — don't judge us.
I'm pretty sure I'm not supposed to be doing this…buuuuuut, you've met me, right? 🙂
And right before we left, she poked out from behind the clouds for the cherry on top..of Mt Rainier.
Thanks for reading! Lemons to love,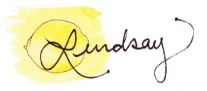 ]]>