I'm feeling quite sentimental today and especially thankful. I'm not sure if it's the overwhelming pregnancy hormones or the feelings this memorable holiday brings. For the sake of argument, let's say it's definitely both!
This long holiday weekend usually comprises itself of outside grilling, relaxing, waterside views and good times with friends and family. And while all of those things sound quite delightful and sure to bring a smile to your face, I'm reminded of what else today symbolizes…the fallen heroes who have sacrificed everything for the freedom of our country.
Today's post, for this Memorial Day holiday, is dedicated to those men and women who have lost their lives for me, for you, and our loved ones. For their families who have also lost their loved ones to their great sacrifice and may they never be forgotten.
Thank you to all who serve and have served….your love for this country and the people you protect in it, we will always be grateful.
"Greater love has no one than this, than to lay down one's life for his friends." – John 15:13
Happy Memorial Day to you and yours!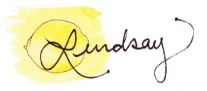 ]]>