and wife?' It usually hits me hardest on my days off where the most productive thing I can manage to do is to get out of bed, make it, and empty the dishwasher. And on the days I work? Forget about it. Geoff's lucky if I've hit the grocery store for some award winning dinner menu. 🙂 Some days I joke and (sincerely) thank him for being the best domestic wife ever because he's such a loving and patient man to pick up the slack where I've failed to have the energy to do so for the day.
On those days I feel the worst about playing my part in the team. I want to be this well-rounded, productive, planned, doting wife with dinner ready every night, but…here comes the shocking news…I don't seem to get around to half those things on most days. And then…I had sweet conversation with my grandmother the other day and she simply said "Sweetheart, on those days just be thankful he's there to help you out and don't worry about the rest." Well, if that wasn't God telling me exactly what I needed to hear!
It's so true for whatever season of life we're in. We sometimes bog ourselves down with perfect expectations and lists we forget to be thankful for whats right in front of us. So today's blog is a contract to myself to handle my days with grace and gratitude rather than insecurities and short-comings. I hope today's post can offer you the same!
Lemons to Love,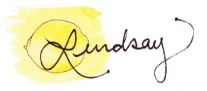 ]]>