<![CDATA[Y'all! Do you notice anything different?? I've been working my little fingers to the bone  for some fresh newness up in here and out came a face lift for LtL! My hope is that as a reader, your experience is more visually appealing, easier to navigate through different posts, and most importantly, you leave feeling like you've just experienced it all with me...well, the good stuff at least. ???? As I continue working to enhance your time here on LtL with all the bells and whistles I can, I hope you enjoy the Sometimes I can't believe I've been blogging for 3 years now! That's still baby years compared to a few of my blogging muses out there, but I never imagined I would've found such a joy in writing, sharing, and posting. As an ode to my "old" LtL site and moving into a newer, fresher, and cleaner design I wanted to take it back to where it alllll began. Some of you LtL OGs (original gangster, obvi) may remember this story in my life, so for y'all it's a walk down memory lane. For my newer LtL readers, I wanted to share a little slice of our story and how we made it allll the way out here to the PNW, pretty much the other corner of the US of A from where I'm from! Hope y'all enjoy today's flashback! It's kinda adorbs to see how far my love for photography has come and my writing has changed…or not? You be the judge… 😉
•    •    •    •     •
Say what? Washington? No, no, not D.C. I often found myself correcting those I mentioned that I'd soon be moving from HOT-lanta to the far West Coast, in Washington State. I always considered myself an adventurer, but I thinnnnk it's easy to categorize yourself in a fun way, when you're the one calling the shots in the adventure! Can I get an Amen??! Oh to have the days of careless wonder and agendas. Now, although I (thoroughly) enjoyed those said days, I also look forward to growing up (that's what this is called right??), to having a life full of NEW adventures with Geoff. I don't think growing up is letting go of that child-like state of wander and adventure, it's just finding a new way of defining what adventure means to each of us as we grow *ish* up. So, for now, I digress and continue giving thanks for allllll my past, present and future adventures, whether chosen or not. 🙂 Here's to a New Coast Life! Cheers!
**  March 14, 2013  **
Today, I wanted to share with y'all my journey out here, (literally).  As Fall approached last year, I knew the day would soon come when I would pack up my life in Atlanta and head for the new adventure WA had waiting for us. I knew it would be a 'once-in-a-lifetime' road trip, but I couldn't do it alone. Who would I take? Or better yet, who would want to be in the car with me for 5+ days straight, is the better question??! Oh, and did I mention two dogs, a cat, (and a partridge in a pear tree??) The only person I could think of who I would love to take that plunge with was my mom. She accepted enthusiastically and we began planning for our Great Trip Out West!
Look at that car! Thankfully, my skillful Dad concocted a shelf for the pups to have a place to sleep, while still utilizing the space to store (crap), handy lil fella isn't he?
We departed from FL and headed to a homey little place I like to call Alabama. My sweet grandparents were wonderful hosts for the night, never denying our palate for a good home-cooked meal before we headed off to St. Louis, MO.
Here they are…can't you just feel their Southern hospitality and sweetness?? Seriously..can you handle it.
After a good night's sleep, Mom and I hit the road bright and early! Look at that beautiful sunrise, I think God was giving us a little motivating boost for the long road ahead.


Over the next few days, Mom and I really enjoyed our time together…taking advantage of the time we had and getting lost in conversation and good laughs. On some nights, we had to get creative with the animals. Most hotels are actually very pet friendly! But after 2, they start charging more cash money money and since Mamma was on a budget…this is what we came up with (don't judge me)!


Poor Lou. We obviously couldn't hide two 70+ lb dogs in a bag, so Lou caught the brunt of my savvy spending. She was such a trooper though! After 10 years together, she was used to my antics and multiple address changes. Bless her heart.
Seeing our beautiful country and all it has to offer brought on a new found appreciation. Mom and I would drive for hours without seeing much activity, or even an exit for that matter. But it was wonderful and humbling to see so much of what this country has to offer, without the constant entertainment of a 'city life.' Now, don't get me wrong, over the years I've come to know at least one thing about myself, that I thoroughly love and thrive as a 'city gal.' But I also enjoy the opportunity to see what else this country provides us with. Driving through the Mid West was everything in one word, breath-taking. (well two words, hyphened)
We didn't just drive straight through all 14 states to get to our final destination, we made a few stops and had a little fun along the way…


Took a loop through the Bad*ss-lands, yeah we're pretty hard core…


Big how!


Day 3 1/2. A picture is worth a thousand words, right? For me it was two. Over it.


Trying to capture a family moment with these two is (almost) equivalent to taming two toddlers, on a sugar high, 24/7… (update: I actually have a toddler now…and this is still true with these two)


Dixon taking a reflective moment on the trip.


Our only pre-planned stop during our travels was on Day 4 when we went to see the historic sights of Mount Rushmore. It was about two hours out of our way and totally worth the extra mileage!!


Absolutely amazing how with one man's vision, a 'few' guys' skillful hands, and 14 years of fearless hard work created THIS out of a mountain! Talk about your ultimate DIY!


And finally, after 5 long days of memory-filled travel, Mom and I arrived at our destination of Joint Base Lewis-McChord in Tacoma, WA. Thank.The.Lord!
My sweet dad flew out to help make the 'military moving experience' all the more seamless. This picture was taken after 36 hours straight moving in and 'domesticating' the house before their departure the next day! (Gotta get them curtains hung!)
I'd like to dedicate this post to my parents for making my cross-country move memorable and appear easy, when it could've been anything but. I love y'all!


To my hubby, for his hard work and service during his deployment in Afghanistan. He may have been preoccupied with a 'few' things during his time over there, but he never once made me feel anything short of supported, loved, and remembered while he was away.


And to Lou. During our trip out here, somewhere in South Dakota, at one of our routine lunch stops where Mom would make the sandwich wraps while I walked the dogs, Lou somehow got out of the car. We waited and called for her for nearly an hour with no luck of finding her anywhere. Eventually, we made a (very) tearful departure from the area. We made our pit stop on an exit with lots of land and a small barn with horses inside. My prayers are that she found a sweet farm family in South Dakota to keep her warm and love on her as their own.  I think of her often and miss her even more.


And that, my friends, is the story of our cross-country trip that started this whole crazy blogging bit on LtL! It's cool for me to look back and see how the blog has evolved over the years. In that same thought, I'm excited to see where it evolves from here!
As always, thanks for going along this ride with me! Next up this week, another PNW adventure!
Lemons to Love,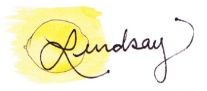 ]]>