more grateful to have the love and support from our friends and family. We really are blessed by those in our lives. And not just those back home, but the 'family' away from family we've created here in WA.
Unfortunately this was a solo trip, leaving Geoff back in the PNW to hold down the fort, but I soaked in the Southern love to bring back with me…and that started off with a trip to The Lake. I've made a few posts about my time growing up at our family's lake house, and how HAPPY of a place it is for my soul.
My adorably cheesy yet lovingly endearing family surprised me with a faux graduation for my recent 2nd Bachelor's degree (complete with one of my sisters stuffing her shirt with a pillow to act as the 'pregnant graduate in cap and gown').
After having to practically tear me away from my serenity my mom and I headed up to Alabama to spend a little QT with my grandparents. You may remember them from this post when I gushed over their warm hospitality…and deliciousness in the kitchen!
Ya see, my MaMa makes the best (of everything she touches) but mainly her biscuits. We're not talkin' some puny Pillsbury-type biscuits…I'm talkin' about the kneaded in an old wooden bowl with her soft loving grandma hands from scratch kinda biscuits. And boy are they the best buttery, soft n flaky, goodness you have ever put in your mouth! She's famous for them south of the Mason-Dixon line…or at least somewhere near the Flora-Bama line. 😉 Therefore, I had to make a special trip just to visit and get a one-on-one cooking tutorial from the creator herself.
Mmm…now THAT'S a breakfast sandwich!
After our tummies were stuffed and our hearts full, mom and I headed home to Jax where all the craziness was about to begin. I had lunches with besties, dinners with family, pedis with preggos, pool days, birthdays, and a baby shower to boot! *more pics from the baby shower HERE* Needless to say it was an eventful trip home full of joyful reunions, oohs and aahs, and maybe even a few hormonal happy tears…maybe a few.
When it's all said and done, my family and friends make my world go 'round. Today, dear loved ones, I am thankful for you. With a warn heart (and full belly) wishing you and your loved ones a very Happy Thanksgiving! Oh, and in honor of Iron Bowl week…a very big War Eagle! 🙂
Lemons to Love,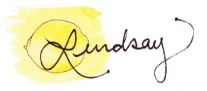 ]]>