<![CDATA[This post is comin' straight at you on a #flashbackFriday...I felt it was the only part 1 of Visiting Family & Bucket Listing you might be thinking "How can the fun and delicious food possibly continue?!" Well hold on to your britches because it does continue, for days and days… After our wonderful trip to Bainbridge Island we still had more adventures to make. Continue reading for our fun-filled visit with Geoff's dad! Adventure stop #2: Our house When we weren't out and about galavanting around the city, we were cozied up inside the house visiting, enjoying home cooked meals at the table (for once), and outside working on the yard. Who puts their houseguests to work while visiting you ask? Well, apparently we do. Welcome to Washington…how about some outside labor during your visit?? Not only does Geoff's dad love being outside he loves getting his hands dirty with a planting/ landscaping project to conquer. And what better way to let him tap into this love then conquer our looked-abandoned-but-wasn't outdoor monstrosity.  I mean, what kind of hosts would we be to deny him of his hobbies? Over the last few months since we've moved in Geoff and I have been working here and there to spruce up our outdoor living space. We eventually made some headway spending a few hours each Saturday to tame down the shrubs and de-weed the madness called our yard. But what it really needed was something we just hadn't offered it yet, a much-needed mulching job by Geoff's dad. 🙂 While we were at work, he tirelessly laid mulch in our front yard just out of the goodness and love in his heart. Being 6+ months pregnant I was a little limited in my mulching mobility, but I DID help pick up bags, de-weed, and move rocks around for an added landscaping punch (she says guilt-strickened). Here are the before and after pictures of our front yard…feel free to gasp at the hideous before and jaw-dropping after…
Adventure stop #3: Chihuly Glass Museum
Alki Beach – Salty's Restaurant Another item on the ol' Bucket List was to visit the world-renowned Chihuly Glass Museum in Seattle. I've heard wonderful things about this exhibit and know Geoff's dad also appreciates outings like these so off to Seattle we went. Although a little pricey for my taste (and art budget) it was a beautiful museum full of Chihuly's masterpieces of blown glass. They had two displays to show off his breathtaking work; one inside with lights only to highlight the sculptures and one outside strategically scattered throughout a well-kept garden.
Geoff and I wanted to treat his dad to a 'thanks-for-being-awesome-and-coming-to-visit-us' dinner, so off to the Bucket List Book we went. I've heard so many good things about Salty's on Alki Beach so we thought it was the perfect opportunity to try it out and see what all the hype was about. Um, people I ain't even jokin' when I tell you it was amazing. With eye-catching panoramic views across the Sound of downtown Seattle and slap-yo-mamma good food it was a no brainer.
A measly dinner couldn't say thank you enough to Geoff's dad while he was with us. We loved having him as our houseguest and look forward to his return! We love you DIL Lemons to Love,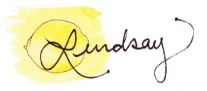 ]]>