<![CDATA[Brooks is ONE! Sometimes I still can't believe it...and then I see all the little milestones he's learned over these last 12 months and remember I've watched him grow so much and a year seems just about right. 🙂 In true (Lindsay) fashion we stretched out his birthday celebrations a whole week! Which secretly gave me more time to *over* plan all of the little details, decor, and food we planned to have at his party. I cut, hot-glued, and baked more in one week than I had in my entire existence..okay probably not true, but it was still a lot and the burns on my fingers can tell a tale! But making the day special with all the little thought out details was just my way of sharing my love with my little nugget, B. Even though it was a little crazy getting all the decor and food to our location at a nearby park *cough* thank you Geoff!!!!!!!! it was still such a special day with sweet friends who came to help us celebrate B's 1st birthday. And, let's be honest, some of the celebration is for Geoff and me making it through our first year of parenting!! and not because B was a difficult baby…I think more for the fact that my '4th trimester' of hormones outlasted the normal 'allowance' for spousal sanity. 🙂 Anyyyywho, his birthday party really was special and it meant so much to me to have our PNW friends come out and spend the afternoon with us — quick sentimental side note, I took a small pause after 'helping' Brooks open his gifts and just thought "wow, all of these people came out to spend time with us and our little nugget, to shower him with love and gifts" and it really meant so much to me. I talk a lot about missing my family and friends back home that I don't think I give enough to those here who we've grown close with and have been there for us. It's really amazing and I want to thank each and every one of you for being in our lives. We love you. 🙂 Ok… on to the pics, amiright?!! We had this one particular spot picked out for the party and when Geoff got there a few hours early to start setting up while B napped and I baked…there was, um, another party going on in that spot! *gasp* Apparently you can reserve these areas for parties?! I swear, y'all, I did my research and even checked for that…but apparently my comprehensive reading score was low that day. 😉 We ended up finding another, more secluded, spot for our shindig and it was perfect.
I'd never made a two-tiered cake, so I dabbled in what little I'd learned from watching Ace of Cakes on the Foot Network! Ha! The icing visually left little to be desired but it was still pretty tasty! The batter tasted a bit like pound cake and the icing was a cream cheese frosting from scratch. I worked on these the day before during the Auburn game. Let's just say I was slightly distracted and the first batch didn't go so well. (I forgot about them after the buzzer went off) so back to the store for batch #2 ingredients we (er, Geoff) went! 🙂
not
 disappoint. It might've even been his best!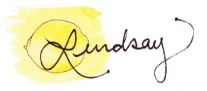 ]]>